This week I finished off save support. As far as I have tested saving and loading everything (that matters) works! Finally!
I cleaned up the code in the new font system, then started on cleaning it up and moving freetype out, so I can build without freetype. The way it will work is there will be an external tool powered by freetype to generate the font files (image and settings). Then I won't need to link against freetype, which is good as I don't have it set up on my mac, and may not have it on other platforms I want to build DSP for.
I did a bit of work on the level select menu, as shown here: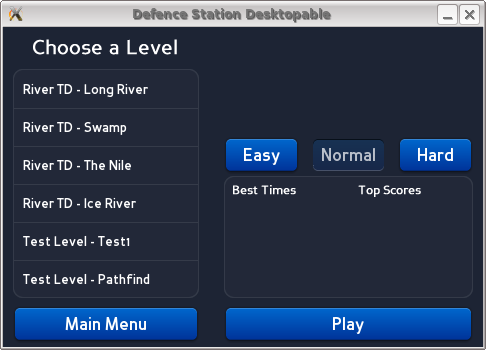 The top right area isn't implemented yet (nor are the scores). The top right area will show an image of the selected level and a brief description.
Next week will be: Finish menu, finish refactoring font system, end game handling, new level?….